Important!
Before you purchase:
1. Make sure your phone's WAP/GPRS/EDGE connectivity is enabled and configured properly. Backgammon can only be downloaded over-the-air, directly to your phone.
2. We highly recommend that you download the free Backgammon LITE first, to make sure you can install the game after you buy the full version.
3. Please choose the exact device model to avoid download problems. If your device is not in the list please let us know at wireless@odesys.com

Please click the "Buy Now" button below to bring up the payment page. You will receive an order confirmation email with download instructions shortly after we receive your payment.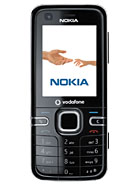 Nokia 6124 Classic
Change device